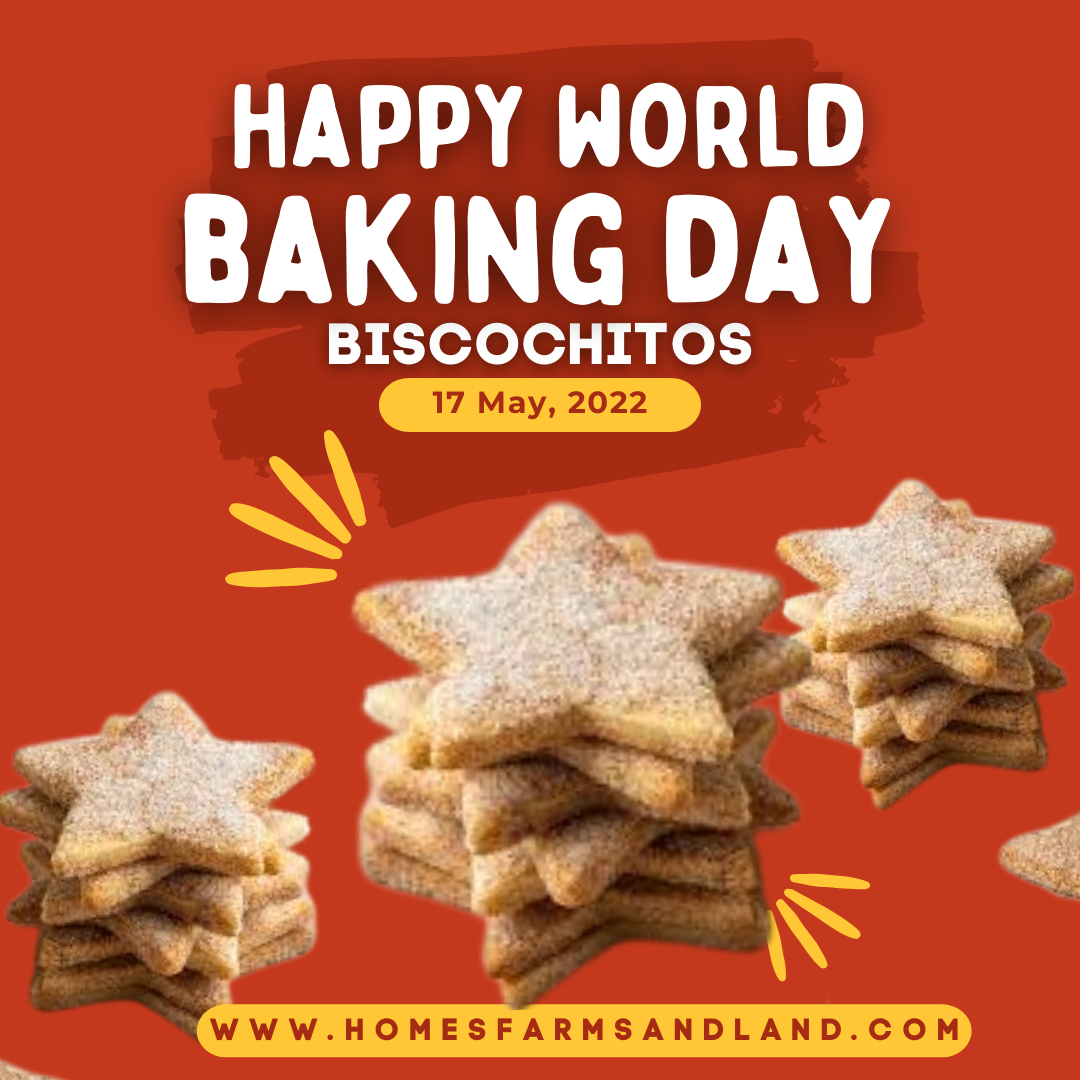 Happy World Baking Day!
As a Native New Mexican, the Biscochito (or Bizcochito) brings back so many fond memories! I remember baking these cookies with my grandmothers and my mom; the aroma filled the house! There is nothing better than a fresh-baked Biscochito and a glass of milk or a cup of coffee for dunking! Great any time of year, but an absolute MUST for us every Christmas! To celebrate world baking day, I am sharing a treasured recipe. I hope it brings you and everyone you know as much joy as my family and me! Happy Baking! 
Here is a little information about Biscoshitos.
If you would like to try to make them for yourself,
here is a recipe… Enjoy!!!
https://bit.ly/Biscochito_Recipe